DeBary, FL.
74 deg. partly cloudy, no wind. Humidity 89%
Forecast = Partly cloudy with isolated storms. Highs around 93°F. Heat index around 103°F. Southwest wind to 11 MPH. Chance of precipitation near 55%.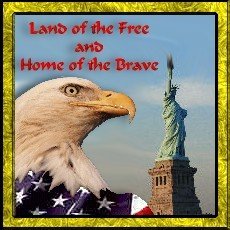 Hope all of you have a great Holiday!!!!
Did you know the Liberty Bell sounded from the tower of Independence Hall on July 8, 1776, summoning citizens to gather for the first public reading of the Declaration of Independence by Colonel John Nixon?

Woof!!!!